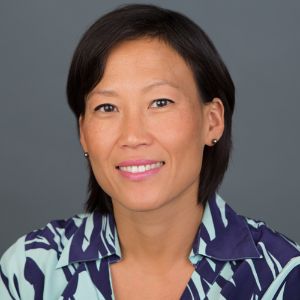 Jee Mee Kim
Principal & Director of Business Development
For over 20 years, Jee Mee has helped public and private clients create economic growth and value through transportation planning, transit-oriented development, and economic revitalization strategies.
Jee Mee specializes in managing complex urban development and transportation projects across the United States. She helps clients identify viable development opportunities and strategic investments that reposition districts and reimagine inclusive and thriving downtowns.
As a leader in HR&A's Transit-Oriented Development (TOD) and Transportation Practice, Jee Mee works with clients to develop funding strategies, create corridor and station-area plans, and build public support for TOD. She is currently supporting the City of Detroit in developing a TOD framework along the East Jefferson corridor. On behalf of the Metropolitan Transportation Authority and Metro-North Railroad, Jee Mee evaluated the potential for TOD at the four proposed new Penn Station Access stations in the Bronx and conducted a financing analysis, examining the potential for tax increment financing and joint development.
Jee Mee shapes strategies for investment in urban downtowns that attract residents, workers, employers, and visitors. Her urban revitalization approach relies on market studies, catalytic project identification, and financial feasibility analyses. Jee Mee's work for municipalities across the U.S. includes managing New York State's Downtown Revitalization Initiative for Central Islip, Long Island, as well as developing economic development plans for Columbus, IN; Oklahoma City, OK; Lafayette and Lake Charles, LA; and White Plains, NY.
In addition, as Director of Business Development for HR&A, Jee Mee works to improve and expand the firm's marketing efforts across all offices.
Prior to joining HR&A, Jee Mee was a Principal and Director of Planning at Sam Schwartz Consulting – a transportation planning and traffic engineering firm – where she spearheaded transportation studies, environmental reviews, and land use approvals for major projects such as IKEA Brooklyn, Atlantic Yards, and the Brooklyn-Queens Expressway Triple Cantilever Study.
Jee Mee earned a Master of Urban Planning from the Robert F. Wagner Graduate School of Public Service at New York University, as well as a Bachelor of Fine Arts from Parsons the New School for Design and a Bachelor of Arts in American Studies from Eugene Lang College.
Member, American Planning Association
Member, Women Executives in Real Estate
Member, Urban Land Institute
Member, Society of Marketing Professionals
Board Member, Rockaway Waterfront Alliance