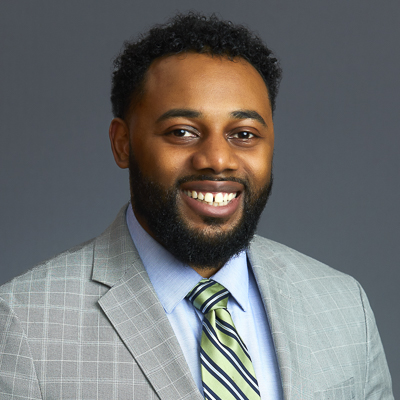 Eric NeSmith
Director
Eric is devoted to creating solutions to the complex issues that plague many urban communities.

Eric brings a diverse skill set to HR&A's New York office with experience in real estate finance, market analysis, affordable housing, capital investment projects, feasibility analysis, and project and team management. He has experience underwriting commercial properties of all types and driving financing decisions at various levels of the capital stack.

Previously an Associate in the Community Development Bank, Eric joins HR&A from JPMorgan Chase Bank. He is a proud alumni of the Leadership Newark Fellowship, Wight Foundation Scholarship and has volunteered his time and services to organizations such as the Project Real Estate Associates Program (REAP). Eric completed his undergraduate studies at Amherst College with a double-major in Black Studies and Economics.