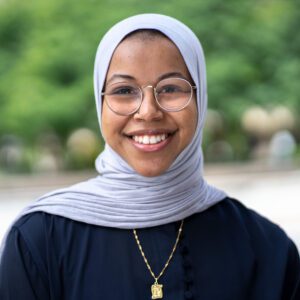 Eman Mahamed
Research Analyst
Eman works as a Research Analyst and is based in the Dallas office, providing data, research, and support to various urban development projects in the city of Dallas.
Before joining HR&A, Eman worked in various data management and analysis roles as a university student. Recently, she worked as a data and evaluations assistant for Girls Empowerment Network (GEN), a girls initiative non-profit based in Austin, TX. Eman helped manage and organize their data apparatus at GEN using CRM software. In addition to working part-time, Eman worked as a research intern for the Department of Government at UT Austin. During her internship, she wrote and organized qualitative data in order to generate qualitative narrative for an extensive research project studying peace and conflict. Prior to working at GEN, Eman served as a part-time tutor for the AVID program at Austin ISD, providing academic support to students in order to boost performance and prepare students to matriculate.
Eman has a B.A. in Government with High Honors from the University of Texas at Austin.