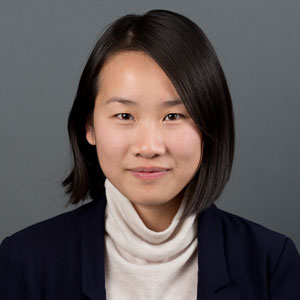 Cathy Li
Senior Analyst
As a Senior Analyst, Cathy advises on international development and urban revitalization strategies.
Cathy conducts market and financial feasibility analyses to support the implementation of effective urban redevelopment strategies. Currently, she is supporting the design of a framework plan and implementation strategy for the East Riverfront District in Detroit, and advising on a redevelopment strategy for a large-scale, industrial reuse project in Cape Town, South Africa.
Previously, Cathy conducted market and programmatic analyses to inform real estate strategies for a variety of institutional and private actors across New York City. She also supported the arrangement of a business model and partnership structure for the public-private implementation of a mixed-use community in eThekwini, South Africa. Once built, the 760-hectare planned community will house tens of thousands of mixed-income residents.
Prior to joining the firm, Cathy worked at the strategy-consulting firm Simon-Kucher & Partners, where she conducted due diligence to inform growth strategies for media and technology clients. Previously, she worked at the arts consultancy AEA Consulting, where she provided research and analysis for a range of cultural institutions, such as the Global Cultural Districts Network, CUNY, and the Powerhouse Environmental Arts Foundation.
Cathy holds a Bachelor of Arts in Urban Studies with a specialization in Economics from Columbia University, where she graduated Phi Beta Kappa.