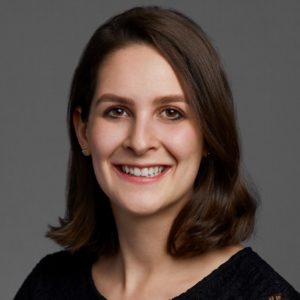 Ariel Benjamin
Director
Ariel designs market interventions that enable more equitable economic development, with a focus on closing the digital divide in cities and historically marginalized communities.

Ariel was at the center of the consulting team that helped develop the New York City Internet Master Plan, beginning nearly five years ago. Since then, she has worked with clients across the country to expand communities' capacity and approach to accelerate universal broadband access and increase digital inclusion. Ariel is a co-founder of the Broadband Equity Partnership, HR&A's mission-driven consultancy designed to help empower communities to shape their broadband future.

Every day, Ariel's work challenges her to think big to create systemic change and deep to ensure that ideas translate to action and implementation. Her core expertise includes program design, economic benefits cases, organizational and governance strategies, frameworks to support decision-making and prioritization, and coalition building.

When she is not working to close the digital divide, you can find Ariel exploring creative ways to unlock asymmetric value in other facets of economic development – from public banking to innovative financing strategies for affordable housing to the public realm. Ariel first joined HR&A in 2014 and has worked across many of the firm's practice areas.

Ariel holds a Bachelor of Science in Urban and Regional Studies from Cornell University.