Rethinking how government solves 21st century problems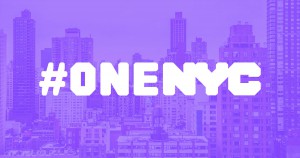 PlaNYC & OneNYC
HR&A supported PlaNYC and led the creation of OneNYC, shaping the City of New York's long-term strategic plan across the Bloomberg and de Blasio administrations. For OneNYC, HR&A worked as project manager and lead advisor alongside over 70 agencies and the Mayor's Office to develop a policy blueprint for tackling NYC's most significant challenges, including climate change, racial and economic inequity, unaffordability, and infrastructure, shaped by input from more than 16,000 New Yorkers.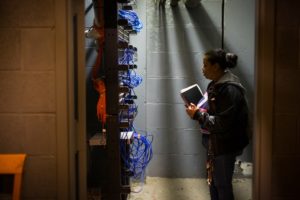 NYC Internet Master Plan
HR&A worked with the Mayor's Office of the Chief Technology Officer (MOCTO) and Economic Development Corporation (NYCEDC) to identify challenges, opportunities, and ambitions to deliver digital equity through broadband in New York City. HR&A led an interdisciplinary team to craft the City's first ever Internet Master Plan, released in January 2020. This groundbreaking plan led to an innovative public-private partnership strategy and the selection of 11 implementation partners, from community-based organizations to large Internet Service Providers, to serve more than 1.6 million New Yorkers.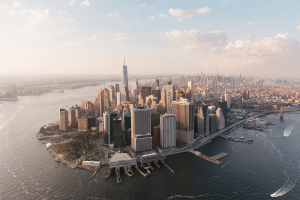 Lower Manhattan Coastal Resiliency
HR&A worked with the Mayor's Office of Climate Resiliency (MOCR) and the NYCEDC to develop a strategic plan for Lower Manhattan's adaptation to rising sea levels, stronger and more frequent storms, heavier rains, and higher temperatures. The Lower Manhattan Coastal Resiliency Plan resulted in fully funded capital projects to protect the Two Bridges neighborhood, the Battery, Battery Park City, and South Street Seaport. HR&A also supported the development of a long-term climate resiliency plan for the Financial District and Seaport, due for publication in late 2021.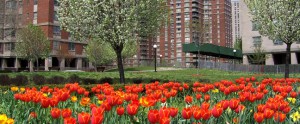 Impacts of Universal Rental Assistance
On behalf of the New York Housing Conference, HR&A analyzed the fiscal and economic impact of a Universal Rental Assistance policy on New York City and State. HR&A determined that Universal Rental Assistance would allow 300,000 New York City residents to permanently exit poverty, and that the program would generate $424 million in increased tax revenues to the State, among other benefits.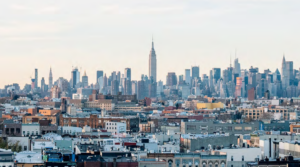 Carbon Trading for New York City's Building Sector
In partnership with New York University (NYU) and the Brattle Group, HR&A co-directed an interdisciplinary team of academic experts and practitioners studying how to design and implement a carbon emissions trading system for buildings in New York City in accordance with 2019's Local Law 97, which established the largest municipal carbon emissions reduction program in the world. The full report was released in November 2021 and outlines key provisions for the City to consider as part of LL97's implementation.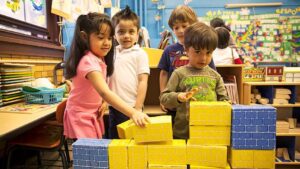 EarlyLearn Management Integration
HR&A Advisors supported planning for the integration of the EarlyLearn program, a system of services for children ages 0-5, from management under the Administration of Children's Services (ACS) into the Department of Education's (DOE) Division of Early Childhood Education (DECE). HR&A led an interdisciplinary team to design this streamlined operating model and plan for implementation of recommendations. The HR&A analysis led directly to several policy changes, including how to administer Child Care Block Grant and Head Start grants.