Changing the approach to neighborhood-based investment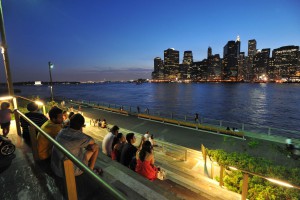 Brooklyn Bridge Park
HR&A served as a strategic advisor to the Brooklyn Bridge Park Development Corporation (BBPDC) by guiding the development of the award-winning master plan. HR&A worked with BBPDC to translate its vision for one of the nation's great waterfronts into critical policy and strategic decisions for the Park. HR&A procured and managed the BBPDC's team of master planners, counsel, and other consultants and managed a complex, multi-year stakeholder outreach process. This work resulted in a capital investment commitment of $150M from the City and State and an innovative model for self-sufficient park operation and maintenance.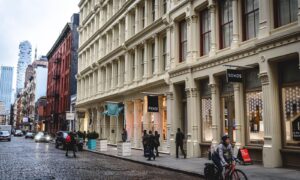 SoHo/NoHo Rezoning
HR&A advised a consortium of real estate owners on the impact of New York City policies on the character and quality of retail in SoHo and NoHo, two of the most prominent and historic shopping districts in New York City. HR&A identified the demographic changes of area residents, employees, and visitors to demonstrate the need for changes to the retail landscape. Additionally, the HR&A evaluated retail trends, particularly e-commerce and pop-up shops, to determine their impact on existing and future retailers as well as the surrounding neighborhood. HR&A recommended changes to the City's existing policy and zoning laws that would continue to support SoHo and NoHo as premier retail destinations for tourists, while at the same time, provide amenities for neighborhood residents and workers.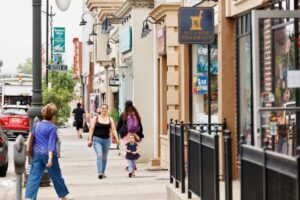 Long Island Downtowns: New Strategies for a Post-COVID World
HR&A's study for the Rauch Foundation helped to establish a new vision for the future of Long Island's downtowns. Based on both pre-COVID-19 trends and the expected long-term impacts of the pandemic, HR&A analyzed how a shifting retail landscape has been transforming downtowns in the region, and how the impacts of the pandemic may change where and how people choose to live, work, and shop. The study provided potential policy tools and interventions for village/town officials, planners, developers, business owners, residents, and other stakeholders to consider as they plan for the future of their communities. Read more from the full report →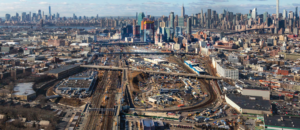 Sunnyside Rail Yards Feasibility Study
HR&A assessed the viability of creating a new mixed-use community over the nearly 200-acre Sunnyside Rail Yards in Western Queens. Through a process involving engineering, urban design and economic analysis, the study proposes four development scenarios and alternative approaches for financing the development. HR&A led the economic analysis and delivered precedent research of transformative infrastructure projects and value capture mechanisms, as well as a market analysis, linear optimization analysis, and an assessment of the financial feasibility of each scenario.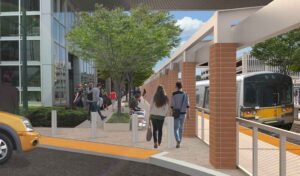 LIRR Third Track: From Economic Study to Construction
HR&A conducted a comprehensive study of the economic and fiscal impacts of the proposed Long Island Rail Road Main Line Third Track project, which is expected to be completed in 2022. The work determined that by improving regional mobility, Third Track will position Long Island for sustained economic growth by making it a more attractive place to live and work. Read more →