Evolving economic development systems to elevate economic justice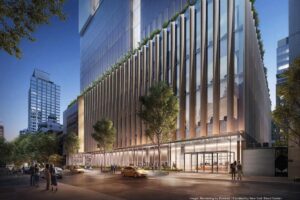 Supporting the Successful Rezoning of the New York Blood Center
HR&A has served as an advisor to the New York Blood Center (NYBC) since 2000 and has provided relocation and lease advisory services, master planning and development management, and benefits case development to support the organization's most recent rezoning proposal for its headquarters. In 2020, HR&A evaluated the zoning implications, economic impacts, and policy impacts of the proposed redevelopment of NYBC's 90-year-old headquarters building. In 2021, HR&A evaluated the advantages of co-location with other biomedical and life science uses in support of the rezoning, which was approved in November 2021 by the New York City Council.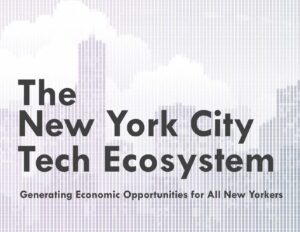 NYC's Tech Ecosystem
In 2014, amid a change in mayoral administrations, tech industry supporters – led by the Association for a Better New York (ABNY), Google, Citigroup, and New York Tech Meetup – hired HR&A to analyze the scale of the tech economy in New York, the types of job opportunities it created, and the investment needed to continue growing the tech economy and ensure that growth benefited a broad range of New Yorkers. The resulting 2014 NYC Tech Ecosystem Study used a custom methodology for defining the tech ecosystem that has since been replicated by multiple other researchers. In 2019, on behalf of the NYCEDC, and in collaboration with LaGuardia Community College and Jobs for the Future, HR&A updated the original tech study and released Building a More Inclusive Tech Workforce, with a focus on addressing persistent racial and gender disparities in tech ecosystem jobs and leadership positions. Read more →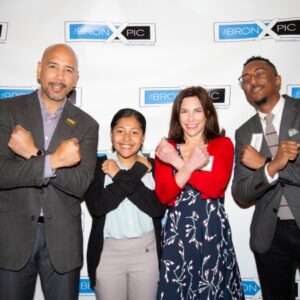 HERE to HERE & Bronx Private Industry Council
On behalf of the nonprofit organization HERE to HERE, HR&A supported the development and rollout of CareerWise NY, the City's largest effort to provide apprenticeships to youth in partnership with the business community. HR&A previously conducted a feasibility study to guide the creation of the Bronx Private Industry Council (BPIC), a coalition of employers committed to investing in the career development of young people in the Bronx. HR&A developed an operating plan, revenue model, and analysis to demonstrate the benefits for participating employers, youth, along with the City and State, and subsequently led a talent search to hire the inaugural BPIC Executive Director.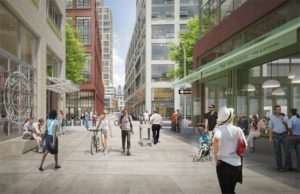 Long Island City Redevelopment Strategy and Entitlement Management
HR&A helped design a vision for the future of Anable Basin in Long Island City that addressed community needs and City policy goals. The plan integrated industrial and artist space into new residential buildings to create jobs and minimize industrial displacement, including nearly 5 million square feet of new development with 5,000 mixed-income residential units, and more than three acres of waterfront open space. Read more →


Racial Disparity in NYC's High-Tech Workforce
On behalf of Civic Hall and Cognizant Foundation U.S., HR&A assessed racial and gender disparities in the tech sector in New York City. Through analysis of economic data and outreach to more than 90 employers, training providers, City agencies, and community organizations, the study determined that while the sector offers well-paying jobs, only 24% of jobs are held by women and 18% by Black and Latinx New Yorkers, despite the same groups making up 50% and 37% of the overall workforce. The report informed the planning of Civic Hall @ Union Square, a digital skills training space that will provide New Yorkers from underrepresented communities with free tech training. Read more from the full report →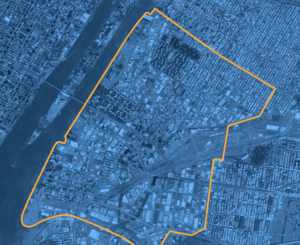 Western Queens Tech Roadmap
On behalf of the Office of the Queens Borough President, HR&A created a strategic plan for the East River waterfront in western Queens that considered the local economy, land use, the environment, transportation, infrastructure, urban design, and workforce development to support the growth of a local tech ecosystem. HR&A reviewed, synthesized, and expanded on the existing conditions analysis, conducted public outreach with key stakeholders, and drafted the final Queens Tech Zone Strategic Plan. Read more →