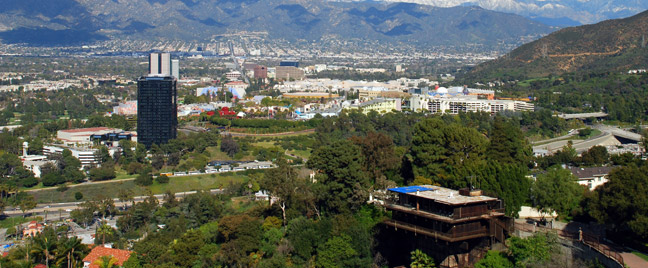 HR&A provided detailed economic analysis for plans to expand the NBC Universal entertainment and studio complex and add a new residential component.
HR&A analyzed population, housing, public school enrollment, employment, economic, fiscal and property value impacts of a proposed $3 billion Specific Plan that will increase the intensity of development at Universal City and add about 2,900 units of high-density housing. The project site is the home of NBC Universal's 400-acre film studio, studio tour, entertainment retail, commercial office and hotel complex. HR&A's analyses were included in the Environmental Impact Report on the project.
The project is located in an unincorporated area of Los Angeles County, but also includes areas that are in the City of Los Angeles. Some areas may be annexed to or detached from current jurisdictional boundaries, thereby requiring rigorous attention to measuring impacts by jurisdiction under multiple scenarios.
HR&A also prepared socio-economic impact analyses for the Walt Disney Company's multi-billion dollar expansion of Disneyland in the City of Anaheim for 20th Century Fox's expansion of its facilities in Century City, and a new master plan for Paramount Pictures Corporation.
Services